Reconnect to your authentic self.
Jump with me and upgrade your life experience.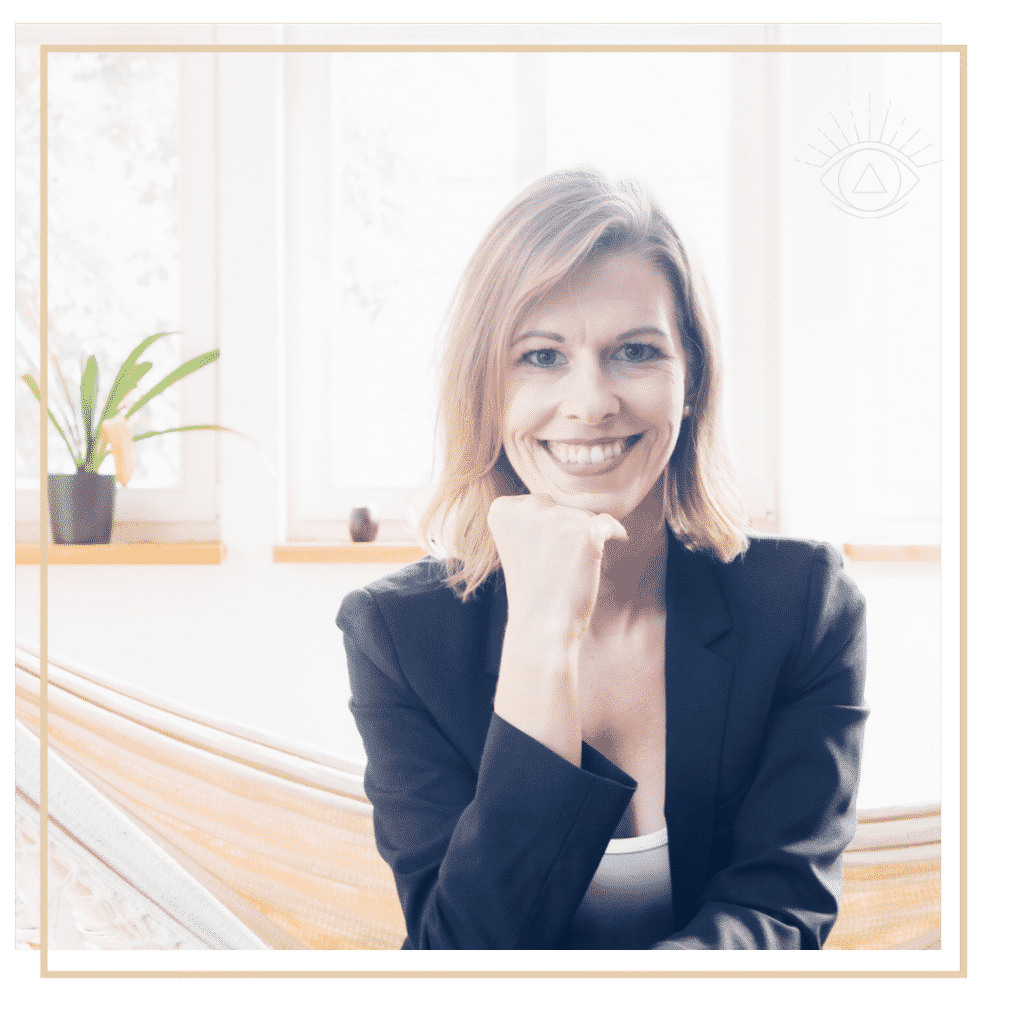 I sensed that there is more to life than a successful corporate career and seemingly having everything from an outside perspective.
I often reflected on the concept of success and what it means to me. And I am not talking about the programming and conditioning by society, culture, family or a community what success should look like, but what success is to me personally. By peeling off layer by layer, my answer revealed itself:
"Success is to live the life I love living".
To me, growth is not about perfecting any kind of box, but rather stepping out of it. By stepping out of our current box, we transcend the boundaries of the box and overcome our own limitations
We transcend the level of consciousness that made us believe that the boundaries of the box are real in the first place.
Get inspired and explore the dynamics of life and why it might be interesting for you to raise your level of consciousness.
Let us embark on a dynamic adventure of inner discovery and development in a completely safe and trusted environment.
Fully immerse in the fascinating world of conscious inner growth for several days without distraction.
All services offered in German or English
Fabienne is a very trustful, authentic and inspiring coach and like a "doctor" for the soul. She always guided me on my personal development journey to explore the voices deep inside myself and pointed out the key points.
It helped me understand myself better and has been an important milestone in my life so far. I have become much more positive and more optimistic. Meanwhile, I feel really inspired and confident to consciously shape my future by myself, no matter what challenges are coming my way.
I experienced a lot of AHA moments in these sessions with Fabienne. By exploring my core values, the patterns of my behavior and the connection with the higher-me, I was suddenly able to understand that the inner conflicts, which I was so concerned about, didn't even really exist. Moreover, we developed methods together to improve my self-esteem and be more confident. After finishing all the sessions, I also had some tools and exercises that I can use in my daily life which contribute to my continuous personal growth. It was a really nice experience to working with her - many thanks Fabienne!
I attended the 3-day Immersion with the intention of delving deeper into my self-development journey.
The immersion was a tremendous success: for the first time in my life, I felt truly connected with myself, I healed from some underlying traumas that have been suppressed for a long time and I shattered several limiting beliefs that lead to my constant self-sabotage.
Fabienne knows that true understanding and change must come from within and she provided the perfect environment to arrive at incredible insights about myself and the world/universe. She's not only fun, empathetic and a very good listener, but also incredibly wise and a leader by example (she practices what she teaches). The world needs more people like her. I'm sure that the clarity, wisdom and connection to myself that I attained will prove incredibly valuable for the rest of my life and for that I'm incredibly grateful to Fabienne.
Fabienne always inspired me to critically question my own statements. She opened my eyes on so many points and showed me with simple tools and tasks how I can successfully work on myself in everyday life. Fabienne is a wonderful person with a big heart, who has put her energy and her focus on me and my well-being as well as my goals. Her ability to see "through me" sometimes frightened me but it helped me reach my goals. With that she always touched my heart and helped me work on my emotions I was struggeling with. My given tasks were not always easy but exactly that part helped to step out of my comfort zone, get to know myself better and to finally reach another level of happiness. Thank you Fabienne for that. You are a great support and I love working with you.
I had the pleasure that Fabienne accompanied my personal growth journey for 6months. Already from the beginning, I felt to be in a safe environment to openly discuss personal thoughts. Based on Fabienne's methods and explanations, I learned a lot about myself, my values as well as my personal inner circle. Indeed, it sometimes was challenging to question my own mind patterns, but it was very helpful to gain new perspectives and to make a "step out of the box".
I integrated some new methods in my daily routine that e.g. enable a positive mindset during different life situations. I definitely recommend Fabienne to everybody that would like to get some effective tips & tools for personal development and an understanding for his/her own mind patterns.
I had the enormous pleasure to have a 4-day Immersion with Fabienne. She offered me a safe and relaxed environment, where I could be completely open about myself, my feelings, and my thoughts.
Fabienne is very intuitive and helped me to become aware of where my negative thoughts, behaviors, fears, and emotional blockages came from. It was a little uncomfortable, but it opened my eyes and made me step out of my comfort zone, which felt great. Fabienne helped me to understand myself and my psychology better. She helped me to overcome traumas and negative thinking and to understand what my core values in life are.
Now a month later, I can say I became a more positive person, I know better what I really want, how to safeguard my boundaries, and make better and more conscious decisions. My thoughts are more positive and I feel much happier with myself and with my life. I am more connected. Fabienne also gave me helpful tools to continue my journey. Fabienne is a lovely person and a great teacher. I recommend everyone to have an Immersion experience with her, it will do much more than you would ever have thought it could.
After 6 months of regular meetings with Fabienne and working on myself, I can honestly say that I am very lucky to have had the chance to make this Coaching experience in my life. I could not ask for a better coach: Fabienne addresses my needs in a highly competent and empathic way, she has concrete strategies and methods that help me elaborate certain topics and concerns. Her practical tips can be easily integrated in my everyday life and I notice that they have a very positive impact on me.. The effect of our collaboration on my outlook and awareness of life is immensely positive. For me, Fabienne represents a perfect companion: She is interested, she cares and thinks about my personal situation and has intelligent solutions that help me on my individual journey. The exchange with her is very pleasant and enriching, I am very much looking very much forward to more sessions and I can recommend such a coaching experience with her to anyone.
For me, it was an eyeopening experience. Fabienne connects dots so well and sees your blind spots. Thanks to her, I am now much more aware of my emotions and how I can manage them to get to my next level. She also showed me simple and easy to use tools, how I can improve myself and connect better with my inner power. I can truly and honestly say that Fabienne cares about you and your well-being. It's an experience to go on a journey of self-realization and with Fabienne on board it's going to be even more inspiring and sometimes a little more uncomfortable than you wish ;). But in the end, you will feel so much lighter and brighter in your heart. Thank you for always motivating me to be the happiest me.
Fabienne quickly identified patterns where I wasn't sure whether they are beneficial to my life. Along with the questioning of the status quo, she provided me tools to make the connections between thoughts, behavior and events in my life. Fabienne also made me realize I didn't value different parts of myself equally and that it created an imbalance in my life. If you need an outside perspective on where you are at and how to develop from there, I highly recommend giving Fabienne a call.
I had the opportunity to do a 6 months Mentorship with the lovely Fabienne. Working with Fabienne was so much fun. I am a person that finds it hard to open up to people but with Fabienne it was really easy for me to do so. Fabienne really helped me learn about myself, the good as well as the not so good, she gave me lots of tips and tricks that I use daily. Some of the tools were challenging for me, just because I did not know myself as well as I thought and it put me out of my comfort zone.
For me this Mentorship has taught me a lot, I had a few Aha moments that I needed to realize for me to be able to work on them. I would absolutely recommend Fabienne, if you are looking for a sign this is it! Thank you so much Fabienne.
I had the pleasure to participate in one of Fabienne's workshops about personal growth. Even though I thought I already knew a lot about personal growth, Fabienne explained how everything is connected in a great and logic manner and that this topic can be understood and interpreted in many ways.
How can I change my beliefs and where do they actually come from? The main topic for the development of everyone. I experienced the workshop and its discussions as very enriching and really interesting. I can highly recommend Fabienne. She is an expert in her field and can explain in a very accessible and calm manner so that one can embark on the growth journey without fear.
Authentic - Professional - Inspiring
These three adjectives represent Fabienne from tip to toe. I participated on a workshop in Zurich or rather I had the pleasure to experience Fabienne. Why experience? Because she took every single person in the room on a fascinating discovery journey with her passion and knowledge. In an easy to understand manner and a very short time, she managed to deliver and elaborate valuable building blocks for a steady foundation to build onto. I can recommend a workshop with Fabienne to anyone, independent on the life situation. It is not only great fun but her work touches, awakes and gives you a push at the same time.
My daughter and I had the privilege of attending a workshop hosted by Fabienne. Fabienne was professional and inspirational. She is able to explain concepts very simply and clearly. Fabienne has the gift of relating to a wide range of ages. The workshop was enjoyable and Fabienne was engaging and knowledgeable. My daughter (22) will be starting a 6 month mentorship with Fabienne, which we are excited about. I would highly recommend a workshop with Fabienne.
Register for an upcoming workshop or Inquire for a tailor-made option
Blog
What are you afraid to let go? The "letting go" theme is
Read More »
Blog
Have you ever dedicated a week to your personal development? ⁠ I
Read More »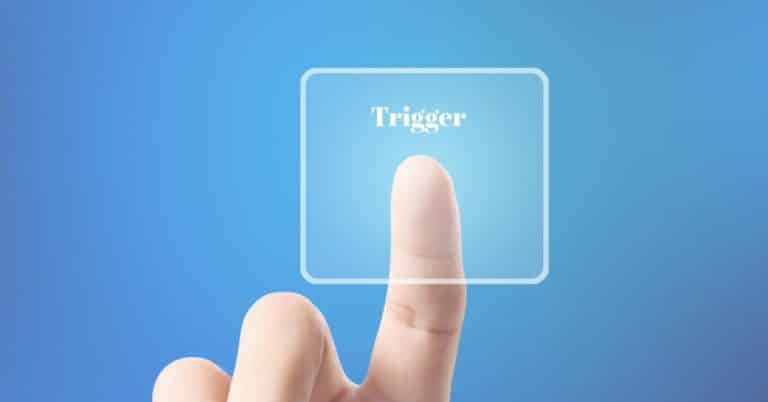 Blog
You are at a dinner party with friends and your partner criticises
Read More »
"The only impossible journey is the one you never begin."
Subscribe To the newsletter
Subscribe today to receive some inspiration, motivation and useful tips around conscious growth